It's no secret that Scotland is the perfect terrain for adventure, north of the border plays host to everything from highland games to the Mountain Bike World Cup in Fort William. Outdoor adventure in Scotland is extremely diverse and there are activities for all ages and abilities. No matter where you are based in Scotland or where you are planning your trip, there will be a range of activities right on your doorstep in the UKs natural playground.
Outdoor Adventure in Scotland – Fort William
Apart from playing host to the Mountain Bike World Cup there are lots of things to do around Fort William, it is an adventure hub in Scotland. Known as the 'adventure capital of Scotland' you will never be stuck for things to do in Fort William; canyoning, w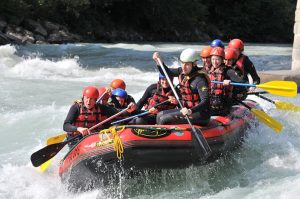 hite water rafting, gorge walking or wildlife safaris – there's something for everyone. Indeed, you may not have thought that white water rafting in Scotland was a thing but companies like Vertical Descents provide a range of white water rafting tours to suit all ages and capabilities.
Skydiving
Apart from being the home of golf in Scotland, St Andrews also plays host to skydivers all year round. If you haven't already been skydiving, then you must and you won't find a more extreme adventure in Scotland than this! There is no way to describe the feeling of free falling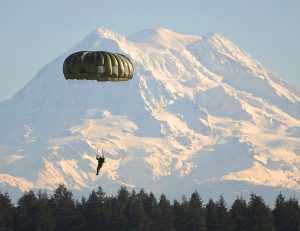 from thousands of feet with a stranger strapped to your back, it's going to be one to tell the grand kids. Before your parachute opens you are flying through the air at 120mph for around 30 seconds, once your parachute opens you can relax and take in the breath-taking scenery Scotland has to offer.
Munro Bagging
Munro bagging has become somewhat of a phenomenon amongst both the young and old generations, there are over 280 munros in Scotland and once you have completed them all you receive a free t-shirt. Outdoor adventure in Scotland isn't always free, some activities can be quite pricey but bagging munros is a completely free activity and is a great way to get out and see some of Scotland's natural wonders, from above 3,000ft! Always take care in planning your munro trips, make sure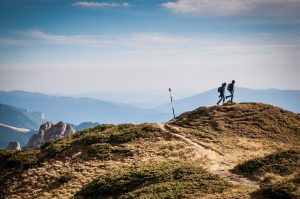 you check the weather forecast is suitable for climbing and bring back up layers, water and sun cream.
Sea Kayaking
The West Coast of Scotland is one of the best spots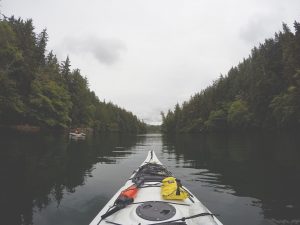 for sea kayaking. Sea Kayaking in Oban provides a number of coves and coastline to explore from the water and many animals can be spotted from the kayak. Oban has been known to play host to otters, seals and sometimes basking sharks. Not to worry though, these sharks are strictly vegetarian! You could aslo undergo a water rescue course in these areas! Oban is also the seafood capital of Scotland so whilst in the area you can take advantage of all the fresh seafood that is straight from the boat that day. Oban is easily reached from Glasgow by a train ride through the stunning areas of the Firth of Clyde and Loch Lomond.